Types of Commercial Refrigeration
Commercial refrigeration comes in all shapes, sizes, and uses. From little quick-access undercounter units to room sized walk-in coolers, there is a refrigeration solution for every business's needs. Be sure to understand what your particular set of needs and expectations are before deciding on which piece of refrigeration equipment is right for you. Plus, refrigerated merchandisers are also available for display needs.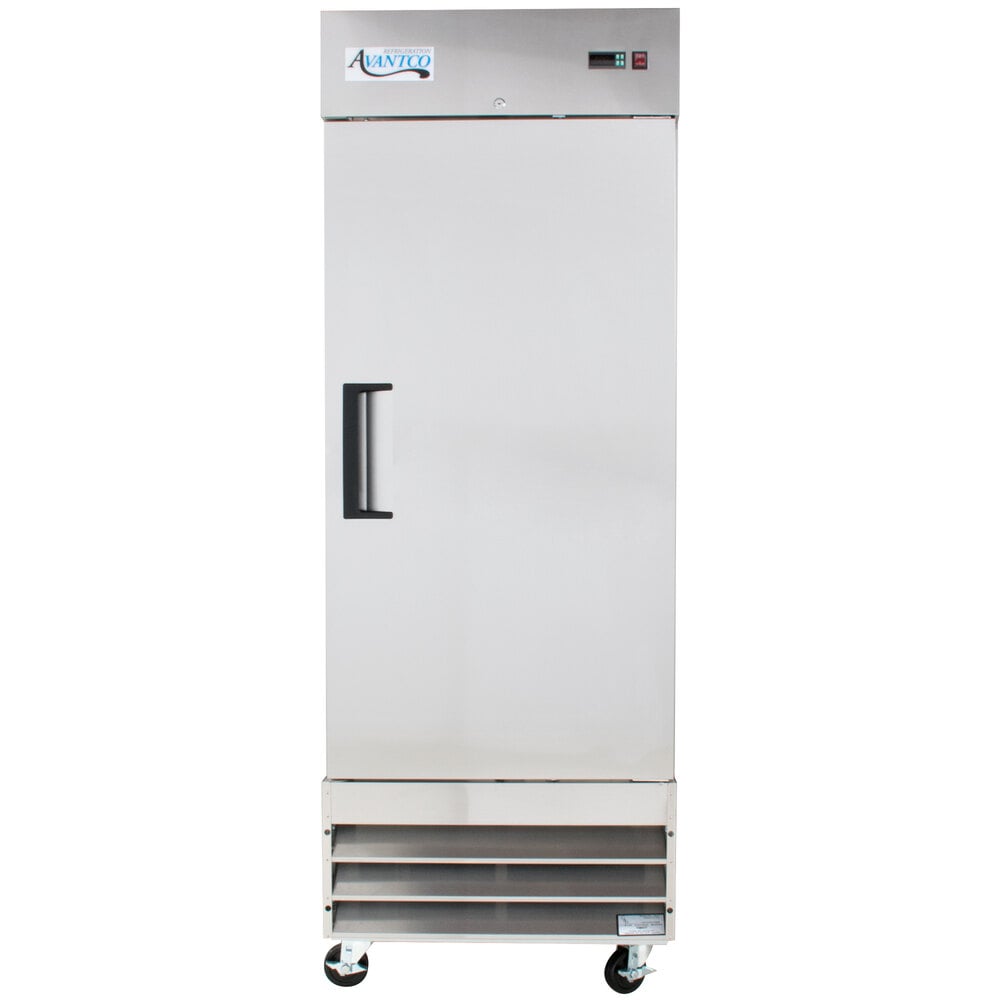 Single Door Reach-In Refrigerators and Freezers
Located next to final production line / at cooking area
Store portions of prepared meats, produce, plate garnishes you plan to use that day
Restock from walk-in cooler or freezer weekly or as needed
Restock from 2 or 3 door reach in as needed
Quick access equals faster service for happier customers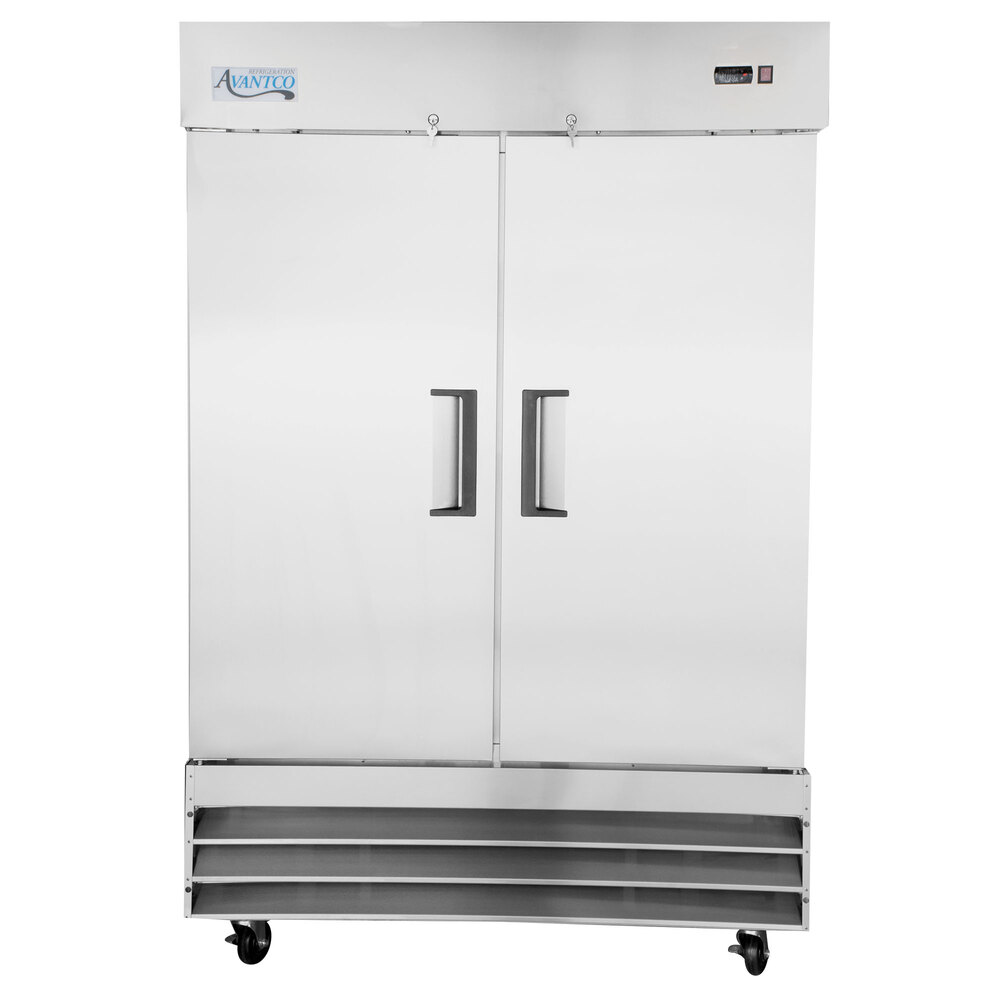 Multiple Door Reach-In Refrigerators and Freezers
Located inside / at prep area
Store prepared items in bulk, like pans of seasoned meat, fish, or produce, and packages of sauces and dressings, for use throughout the week
Restock from walk-in cooler or freezer weekly or as needed
Fewer trips to the walk-in for faster prep times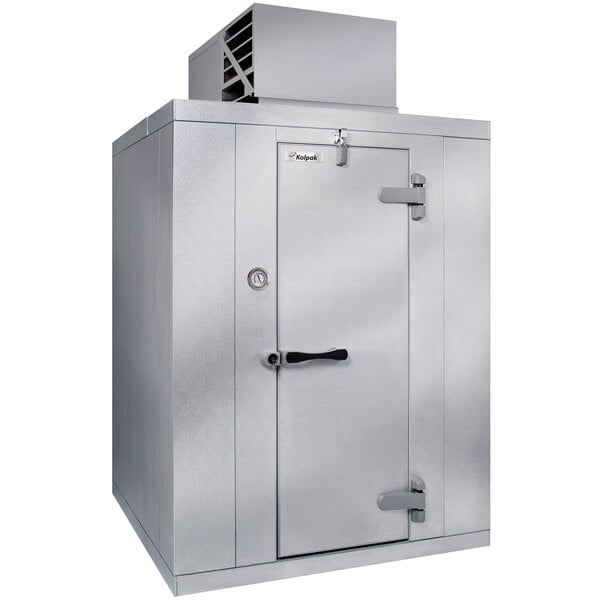 Walk-In Coolers and Freezers
Located outside / at receiving area
Store crates of bulk ingredients, produce, poultry, meat, fish, etc.
Receive deliveries directly into walk-in for less traffic in kitchen
Ideal for kitchens with a lot of fresh/frozen stock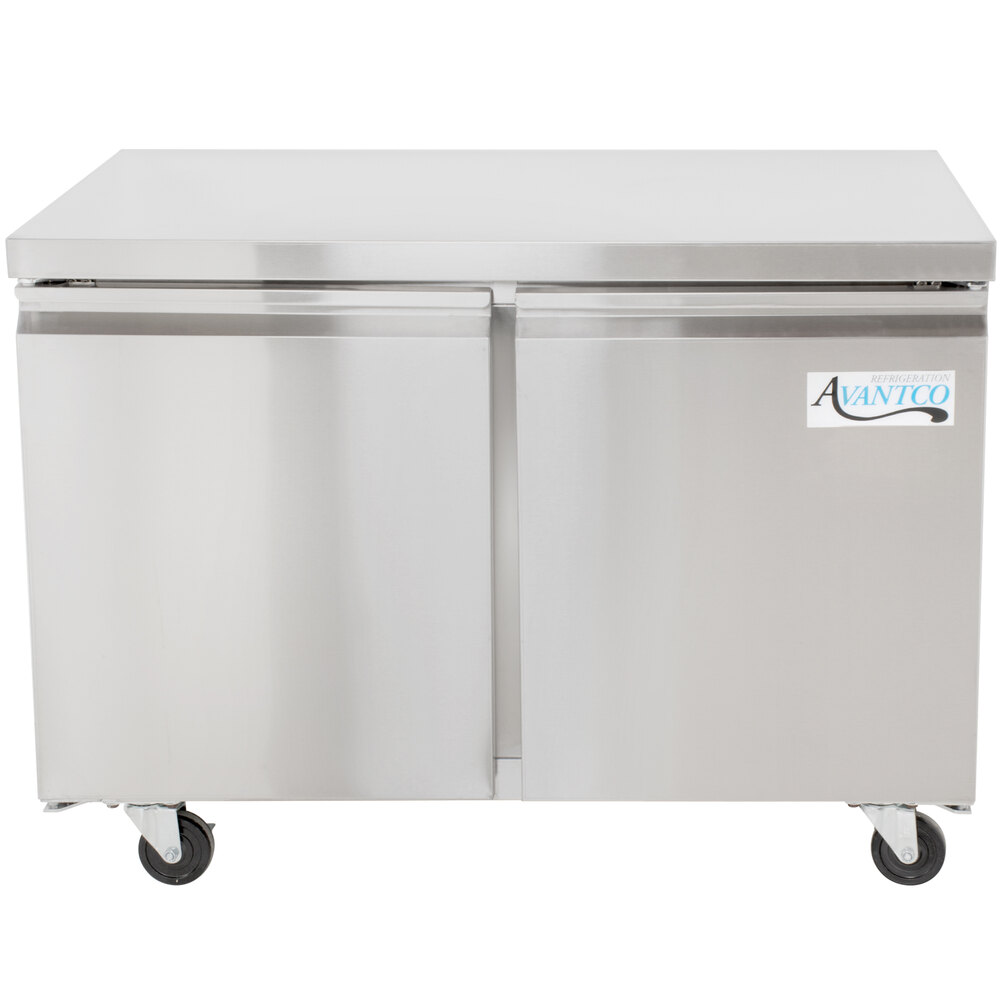 Undercounter Refrigerators and Freezers
Placed conveniently in prep area for quick-access
Saves on floor space by fitting underneath counters
Store frequently used ingredients
Ideal for pizzerias, sandwich shops, and catering businesses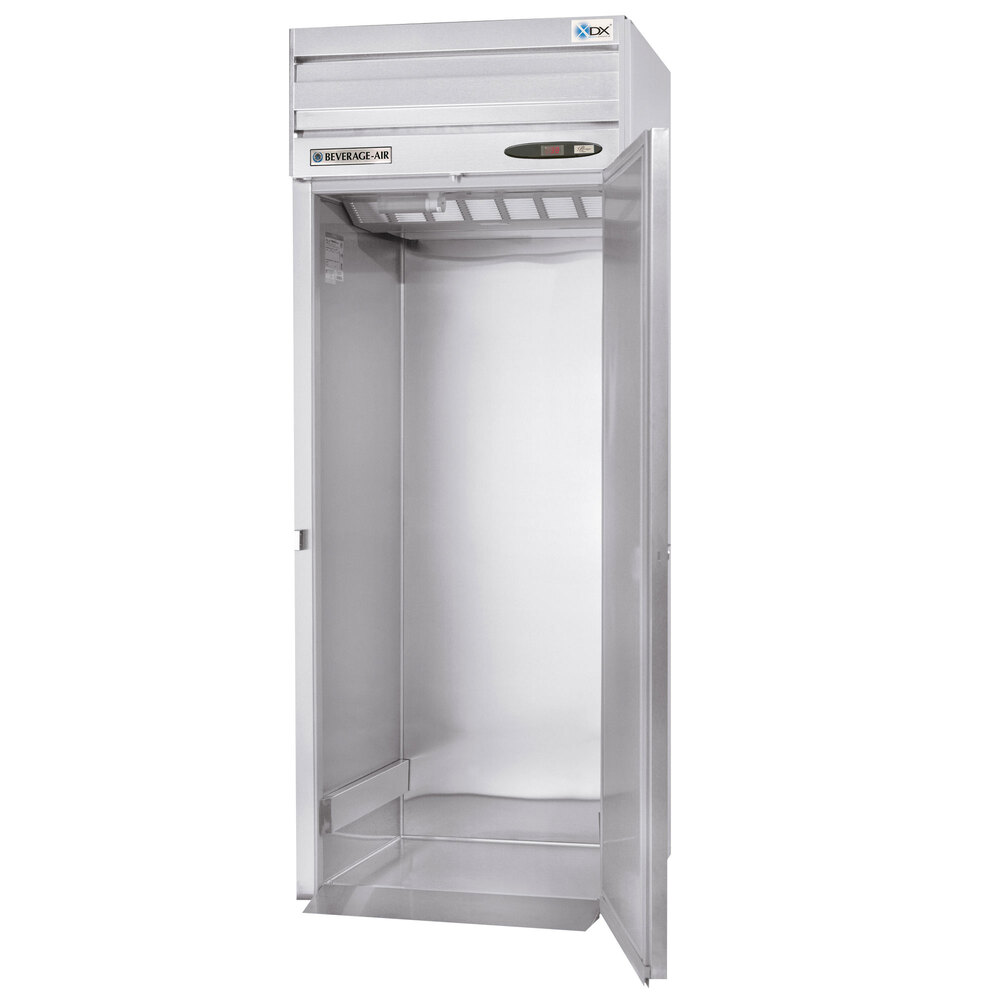 Roll-In Refrigerators and Freezers
Located inside / at prep area
Empty cavity accommodates roll-in rack(s)
Perfect for buffets and catered events
Prep food, load it on the rack, and roll it all into refrigerator / freezer at once to save time
Great for prepping food in advance and keeping it fresh before service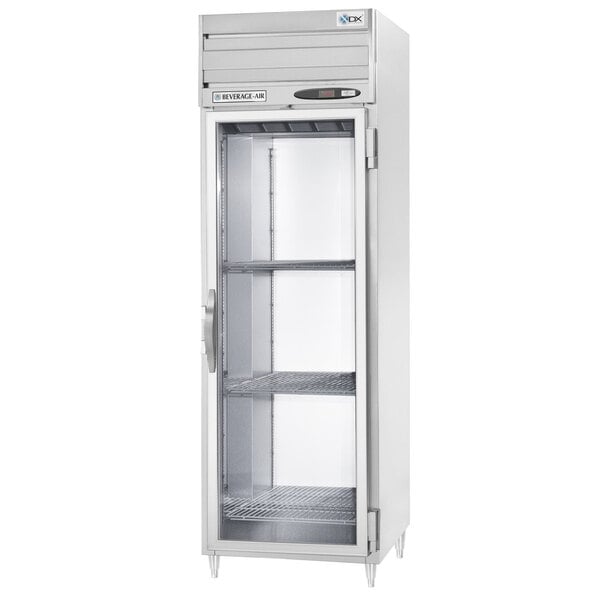 Pass-Through Refrigerators and Freezers
Located in between kitchen prep areas and service / stocking stations
Accessible from both sides of the unit for better efficiency
Come in 1, 2, and 3 section designs
Great for high volume establishments such as schools, buffets, and healthcare facilities
Door Type
When choosing the type of doors you want on your reach in, be sure to consider the location of entrances, doorways, and other equipment, as well as how wide the aisles are in your kitchen. Here are four types of reach in fridge and freezer doors, and some key points to consider before making your decision.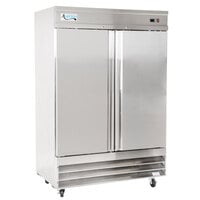 Swing Doors often have a stay open feature which makes loading and unloading inventory easier. However, swing doors can block traffic flows in kitchens with limited space.
---

Half Doors are a variation on traditional swing doors where the door is split into two sections. Because you're only opening one section at a time, half doors help conserve energy and promote more consistent internal temperatures. However, like traditional swing doors they can block traffic flows.
---

Pass Thru reach in refrigeration units have both front and rear doors. They are normally located between kitchen prep areas and server stations. This allows kitchen staff to prepare, plate, and store cold items, like desserts, for wait staff to pull and serve as needed. Pass thru units are available in various configurations of full and half door types, with combinations of glass and solid door materials.
Door Material
Both solid doors and glass doors have beneficial points, and some draw-backs that you will want to consider.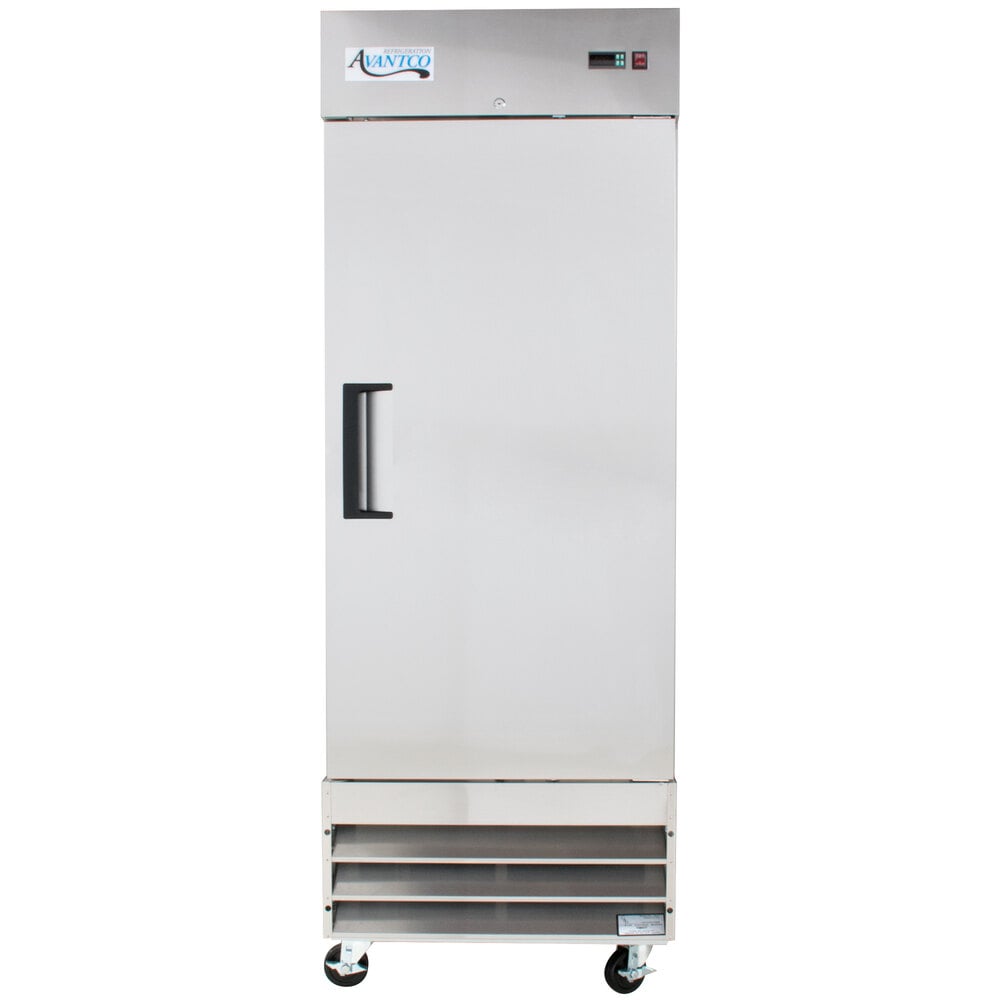 Solid DoorPros
Easier to clean than glass
More insulation than glass
Superior energy efficiency
Cons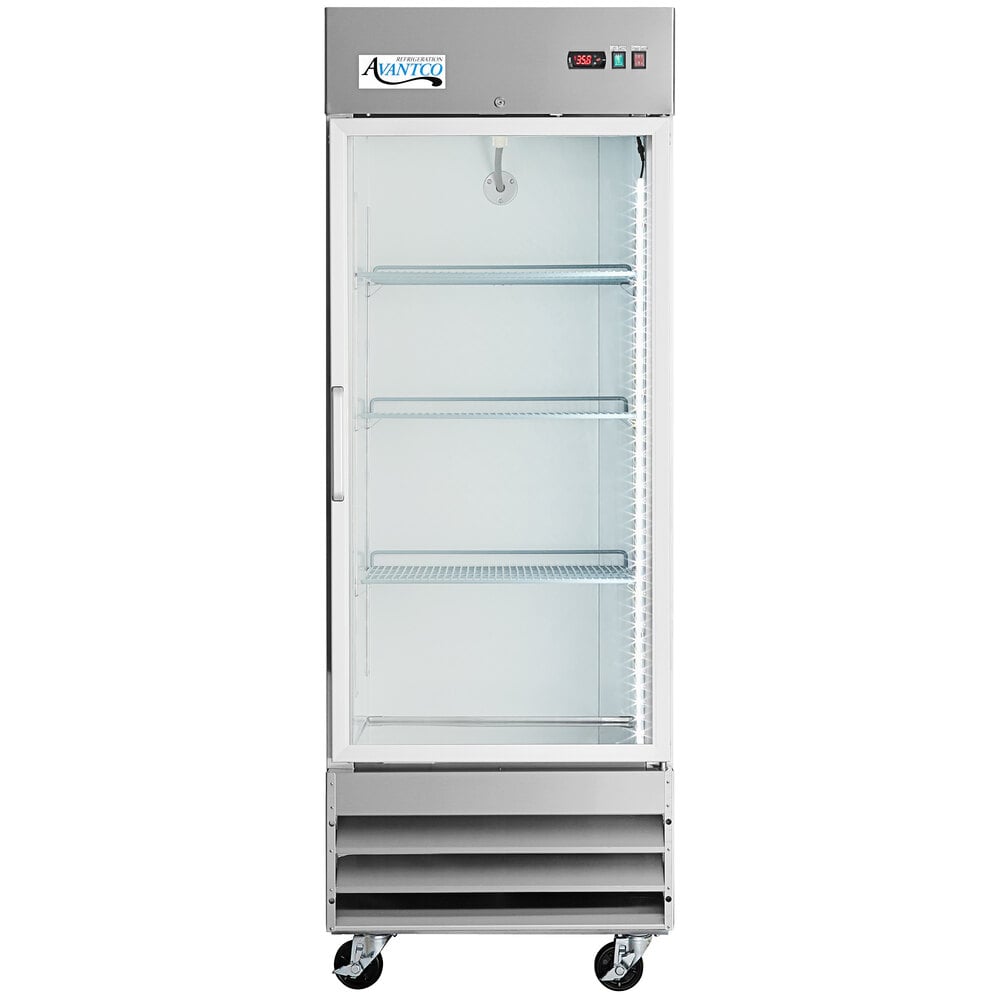 Glass DoorPros
Better visibility prior to opening the door
Reduced opening retains more cold air
Cons
Less insulation than solid door
Requires more frequent cleaning
Other Features to Consider
Removable Gaskets: Gaskets form the airtight seal around your refrigerator's door that keeps cold air locked inside. Some reach in refrigerators feature an easily removable door gasket, to expedite cleaning and sanitizing.
---
Digital Thermostats: Many newer models of reach in refrigerators and freezers are equipped with a digital thermostat. Because digital thermostats provide more accurate readouts, and make it easier to monitor and adjust temperatures, they normally lead to lower service costs and fewer maintenance calls.
---
Specification Line vs. Standard Duty: While all commercial refrigerators and freezers are designed with the demands of the busy food service operation in mind, Specification Line reach in refrigerators and freezers represent a manufacturer's top-of-the-line offerings. A "Spec Line" product usually boasts more sophisticated temperature controllers, a wider variety of exterior and interior options, and other upgrades in design and construction features compared to a "standard duty" model. These models are often specified by consultants for institutional design projects.
Installation
Beyond the actual features of the fridge or freezer you plan to purchase, you also need to consider where and how you will install the unit. The first step is getting the unit into your building, and although smaller units may fit through doorways with no problem, it is especially important to measure door frames and hallways when installing a larger 3 door unit as they often won't fit through a standard doorway.
Additionally, make sure the room where you are installing the unit is well ventilated. Most manufacturer's specification sheets or manuals will lay out any clearance guidelines for the back and sides of the unit. Not adhering to these guidelines can result in inefficient operation and service calls. You should also avoid installing units in exceptionally humid or dusty areas because these conditions can cause the unit to rust or the condenser coil to malfunction.
Once you have the unit in a well-ventilated room, install it on a level surface away from heat and moisture-generating equipment. Operating a reach-in in high ambient temperatures may cause the unit to breakdown, and in many cases, it will void the warranty.
As far as electrical concerns during installation, a reach-in refrigerator or freezer should be supplied by the right voltage according to the manufacturer's literature, and it should have its own dedicated electrical circuit. Refer to your equipment manual for best practices and any special considerations for your particular unit.
Compressor Location
Because the reach-in's compressor draws in ambient air to regulate internal temperatures, the warmer the incoming air, the harder the compressor must work. As warm air naturally rises and cold air descends, top and bottom mounted compressors each function better in certain environments.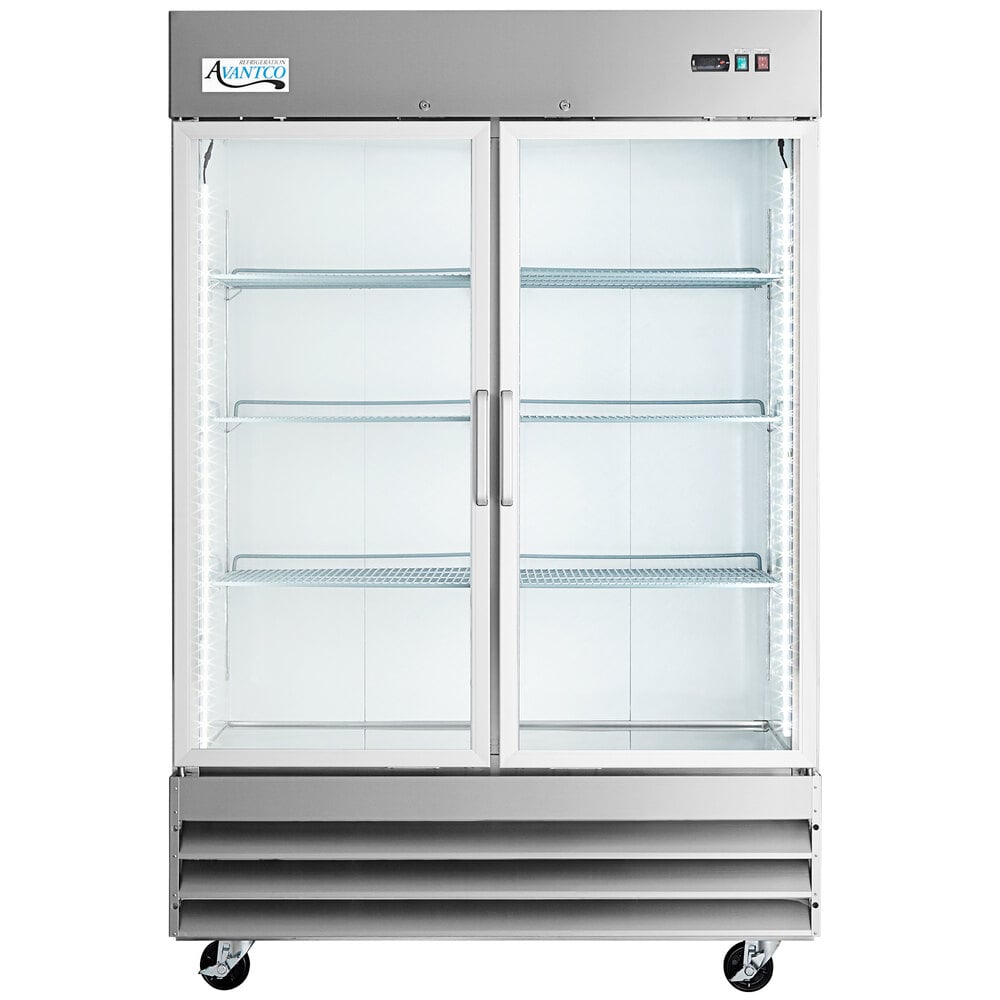 Bottom Mounted CompressorsPros
Pulls in cooler air, making it ideal for hot environments
Bottom shelves are higher, and easier to reach
Cons
Compressor can become clogged with dust, flour, or grease from floor
Reduces potential storage space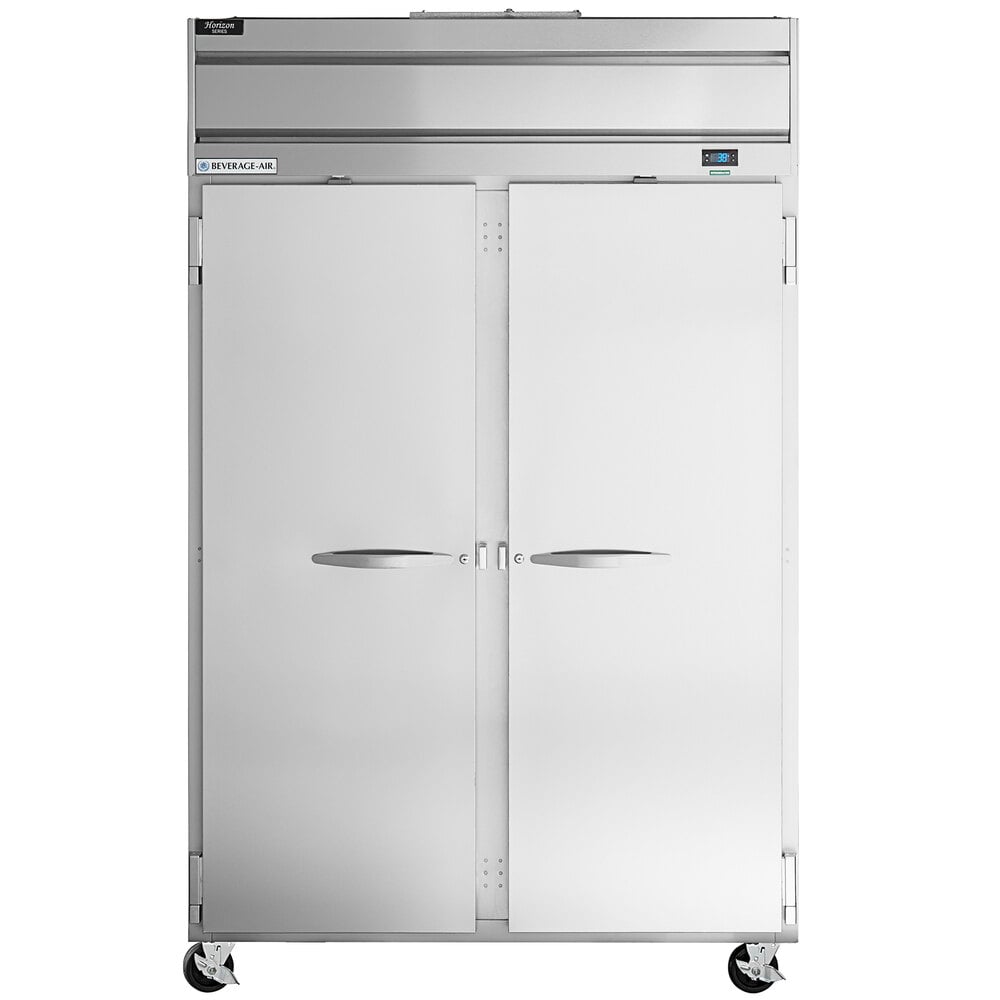 Top Mounted CompressorsPros
Pulls in warmer air, making it better for cooler environments
Less likely to clog than bottom mounted compressors
Does not take up any storage space
Cons
Less accessible for cleaning and service
Commercial Refrigeration Maintenance Tips
The key to getting the longest possible lifespan out of your commercial fridge or freezer is performing regular cleaning and maintenance on it. If you make sure to regularly perform the following steps, you can greatly cut down on service calls and having to spend hundreds of dollars on repair parts.
Clean the Condenser Coil
Keep the condenser coil free of dirt, dust, and debris in order to keep it operating at an optimal level. Use a condenser coil cleaner in order to easily remove any build-up that has accumulated on the coils. This should be done at least once per month.
Clean the Fan Blades
Clean the fan blades and motor with a soft cloth. If it is necessary to wash the fan blades, cover the fan motor to prevent potential moisture damage.
Remove any Blockage of Airflow
It is important that the refrigeration system has unimpeded access to clean air in order to operate sufficiently. Be sure any debris or dust is removed from areas of air intake or exhaust. This should be done at least once a week.
Wash Door Gaskets
Door gaskets should be cleaned about once a week. Simply remove the door gasket from the frame of the door, soak it in warm water and soap for thirty (30) minutes, then dry with a soft cloth and replace. Ensure gaskets are sealing properly once they are replaced.
Replace Worn Out or Damaged Parts
There are many refrigeration parts and accessories that are necessary for the proper functioning of your refrigerator. It is crucial to replace those parts when they are no longer functioning in order to avoid larger possible issues. Perform regular quality checks on parts such as fuses, bulbs, thermostats, gaskets, etc.